Balancing the Pros and Cons of Invisalign® Treatment
One of the primary reasons patients choose Invisalign over traditional braces is because treatment is discreet and virtually invisible. However, as with any dental care, it is important to discuss the pros and cons of Invisalign treatment with a certified Invisalign provider such as Dr. Carmen Every-Degel during your initial consultation.
The only way to determine whether Invisalign is the right choice for you is to visit our dental office in Queens, NY, for your consultation. Recognized as a top Invisalign dentist, Dr. Every-Degel can review your case, discuss your lifestyle, and ask about your goals for treatment to determine the best orthodontic option for you.
Exploring the Pros of Invisalign Treatment
While most patients are drawn to the cosmetic benefits of Invisalign, patients can enjoy a number of additional advantages, as well.
Removability
Invisalign aligners are completely removable. This allows you to enjoy your favorite foods without worrying about breaking your brackets or scheduling an emergency dental visit. Removable aligners also allow you to access the entire surface of your teeth when brushing and flossing. This improved ability to maintain your oral hygiene can reduce the risk of cavities and other oral health concerns.
Increased Comfort
Aligners are made with a smooth, BPA-free plastic material known as SmartTrack®. This advanced material gently moves your teeth into a more desirable position without the discomfort of traditional brackets and wires, which can irritate your gums.
Treatment Timeline
While traditional braces treatment can last several years, Invisalign treatment can usually be completed within 12 to 18 months. We will only need to see you at our office every six weeks or so to receive the next set of aligners in your series, rather than every month.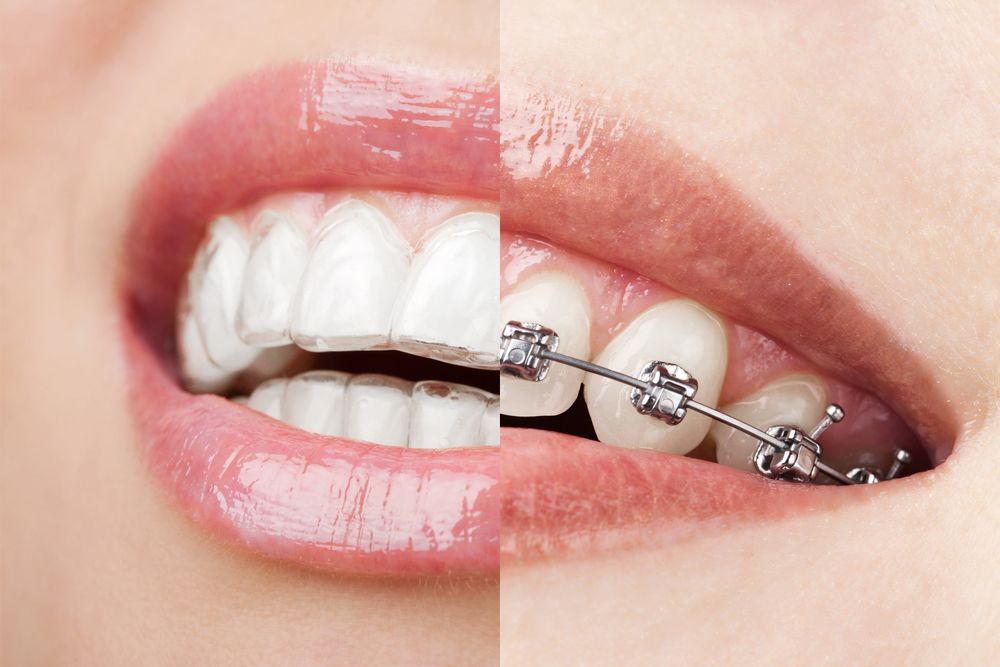 The Potential Downsides of Treatment
Although Invisalign is an innovative treatment option which has been chosen by over 5 million patients, it may not be right for everyone. During your consultation, Dr. Every-Degel will also discuss the potential downsides of treatment with you.
Losing Your Aligners
While the versatility and removability of Invisalign are among the advantages of treatment, the ability to freely remove aligners can be a problem for some patients. Patients who remove their aligners may forget to put them back into place. Although forgetting to wear your aligners for a couple of hours will likely not affect your treatment, it may become a problem if it happens regularly. If your teeth shift outside of the proposed treatment plan, you may require additional, expensive retreatment.
Although Invisalign is an innovative treatment option which has been chosen by over 5 million patients, it may not be right for everyone.
Candidacy Restrictions
Although Invisalign has been shown to effectively treat moderate to severe misalignment, gaps, and crooked teeth, there are certain cases where traditional orthodontics may be a better option for you. A study by the National Center for Biotechnology Information found that Invisalign did not treat malocclusion as effectively as traditional braces. Additionally, while children can receive early orthodontic treatment to help guide their growing teeth into proper positioning, Invisalign treatment is generally restricted to teens and adults.
Timeline
Many patients find the expected treatment timeline of 12 to18 months attractive in comparison to the much longer timeline needed for traditional braces. However, if you need a straighter smile for an upcoming important event such as your wedding, Invisalign cannot provide the same fast results as porcelain veneers and other cosmetic options.
Making Your Final Decision
Although many patients assume that the cost of Invisalign will steer them towards traditional braces, this is not typically the case. Our office can also help you review your insurance coverage and determine whether your treatment can be covered. Visit our office, contact us online, or call us at (718) 278-1123 to learn more about the pros and cons of treatment.