Undergoing a Bone Graft Before Dental Implant Treatment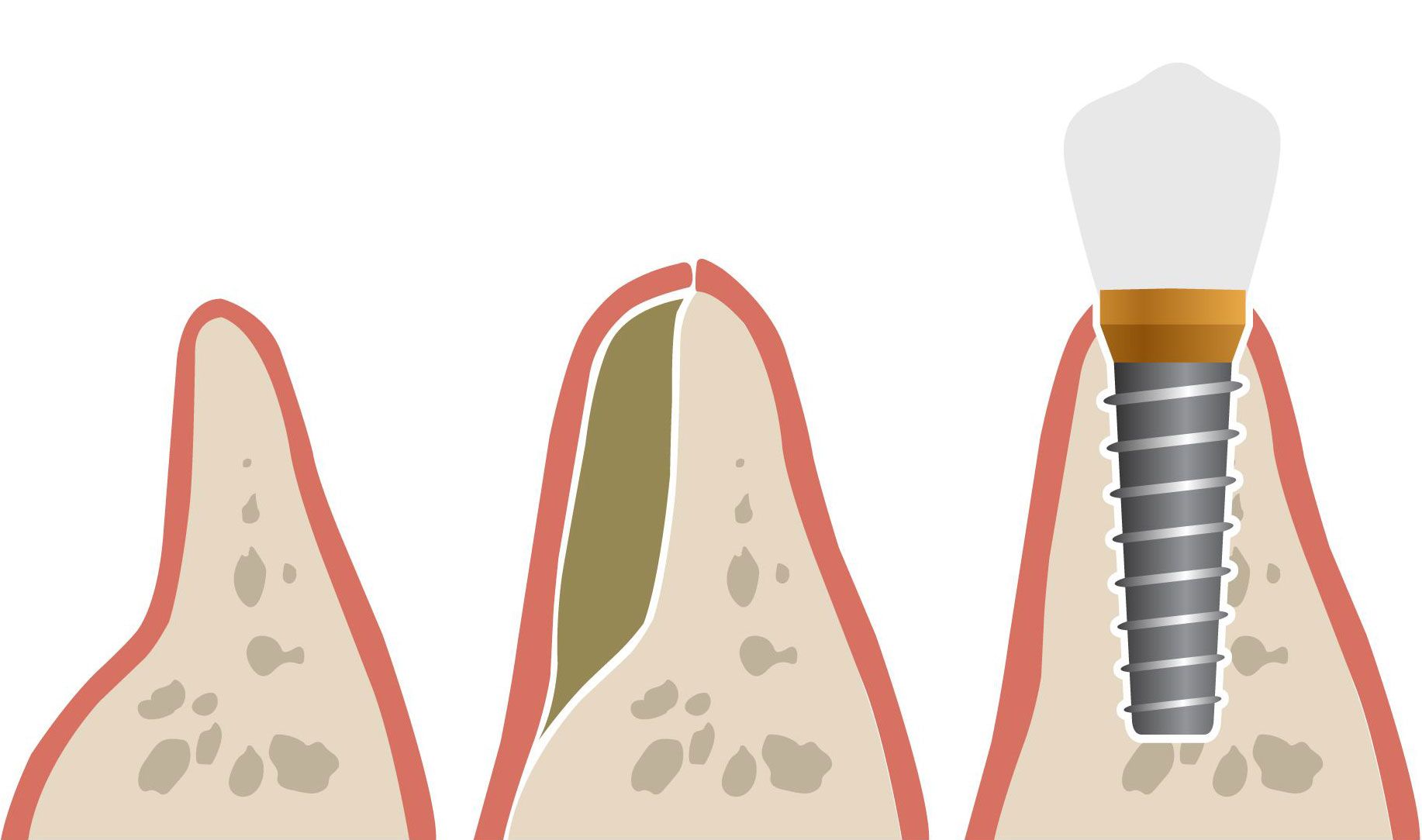 Dental implants are small titanium screws that sit in the jaw to act as anchors for a wide range of dental restorations. Dental implants are a superior solution for tooth loss because they function like the natural teeth and can last a lifetime.
For treatment to be a success, dental implants must fuse with the jawbone through a process called osseointegration. This can only happen if a person has sufficient bone density. Fortunately, at Astoria Dental Group, a bone graft before dental implants can strengthen the jawbone so that our Long Island, NYC, and Queens, NY, patients who have suffered from bone degeneration can still be suitable dental implant candidates.
Bone Graft Procedure
A bone graft procedure is not always necessary before dental implant treatment. However, when it is not addressed right away, tooth loss does lead to bone degeneration, so it is common for individuals who have suffered tooth loss to have a jaw bone that is considered too thin or weak to support dental implants. In these cases, a bone graft can rebuild the jaw so that dental implant treatment is a viable option for our patients.
During bone graft surgery, an incision is made in the gums, and a piece of bone is transplanted to the weakened area of the jaw. The bone that is used in a bone graft procedure may either be collected from another area of the patient's jaw or body (in which case there will be a second surgical site), or it may be donor tissue collected from a cadaver or animal source. After the bone graft is placed, incisions are closed and the healing process will begin. As the bone graft heals with existing tissues, it should encourage the growth of new, healthy bone.
Bone Graft Side Effects
Bone graft treatment may result in minor side effects for our NYC patients. Side effects of a bone graft procedure are similar to those of dental implant treatment, and may include:
Light bleeding
Jaw tenderness
Gum irritation
Inflammation
Bruising
Side effects can be easily managed by taking over-the-counter pain medication, applying ice packs to the cheeks and jaw, and avoiding hard foods. Within a week, most side effects of bone graft treatment should improve significantly or completely dissipate.
How Soon Can I Start Dental Implant Treatment?
It only takes about a week or two for incisions to heal and for the side effects of bone graft treatment to resolve. However, it takes much longer for a bone graft to "take," and for the jaw bone to be strong enough to support dental implants.
Although patients are understandably anxious to proceed with dental implant treatment after a bone graft, treatment success is our top priority. We usually wait several months after a bone graft procedure before starting the dental implant process. This gives the bone graft ample time to build up the jawbone, and minimizes the risk of dental implant failure.
Learn More
If you have experienced jawbone degeneration related to tooth loss, a bone graft can make it possible for you to experience the numerous benefits of dental implant treatment. Contact us at your earliest convenience to learn more about this surgical procedure, and whether you are an ideal candidate, or call Astoria Dental Group at (718) 278-1123. We serve patients in Queens, Long Island, and NYC.
Related to This