Lumineers® for Small Teeth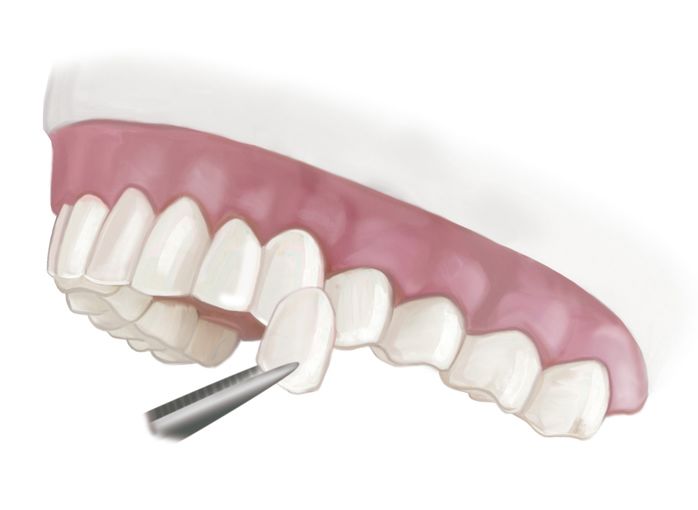 There are numerous imperfections that can leave a person unhappy with their smile, one of which is the size of the teeth. For some patients, when the teeth are small, they can get overpowered by gum tissues and the lips.
Lumineers® sit over the facial surface of the natural teeth to improve the appearance of the smile. Lumineers hide cosmetic flaws like chips and dental stains, and they can improve the overall size and shape of the teeth.
At Astoria Dental Group, our experienced cosmetic dentists frequently apply Lumineers to small teeth to give our Queens, NY dental patients more prominent teeth that enhance the beauty of their smile.
What Are Lumineers?
Lumineers are similar to porcelain veneers. They are thin shells of porcelain material that are bonded to the face-fronting surface of the teeth to conceal imperfections and improve the overall size, shape, and color of the teeth.
What sets Lumineers apart from traditional porcelain veneers is that they are extremely thin. To offer a comparison, Lumineers are roughly the same thickness as a contact lens. Because they are so thin, the teeth require minimal preparation prior to placement. This is especially ideal for people with small, thin teeth, because they are able to enhance the width or length of the teeth without losing substantial tooth enamel.
The Treatment Process
Lumineers treatment is typically completed in two dental appointments. At the first appointment, we will take impressions of the teeth. Using these impressions, we will be able to design custom Lumineers that fit properly, while creating the illusion of larger, longer teeth.
We will do some prep work at the initial dental appointment as well. It is likely that a very minimal amount of tooth enamel will need to be removed to accommodate the Lumineers. This is significantly less than the amount of enamel that would be removed during traditional porcelain veneers treatment.
The final stage of Lumineers treatment is placement. Your custom Lumineers should be completed within a couple of weeks. When they have arrived at our office in Queens, we will schedule a second dental appointment. After testing the fit and feel of the Lumineers, we will bond them in place with a special dental cement.
Benefits of Lumineers
Lumineers improve the size, shape, color, and overall aesthetics of the teeth so that patients can enjoy a more beautiful smile. Aside from the cosmetic benefits of Lumineers®, they require minimal preparation and do not compromise the structure of the teeth the way traditional porcelain veneers do.
Since the majority of the natural tooth structure remains untouched during treatment, Lumineers are unlikely to cause tooth sensitivity. Additionally, treatment is completely reversible. If patients decide to remove their Lumineers, the teeth would be strong and healthy enough to function on their own.
Learn More
If you would like more information about Lumineers treatment, and whether you are an ideal candidate for this cosmetic dentistry treatment, contact us at your earliest convenience. The experienced dentists at Astoria Dental Group would be happy to meet with you and discuss your dental goals. Call us in Queens at (718) 278-1123 to learn more.
Related to This