Invisalign® Appointment Frequency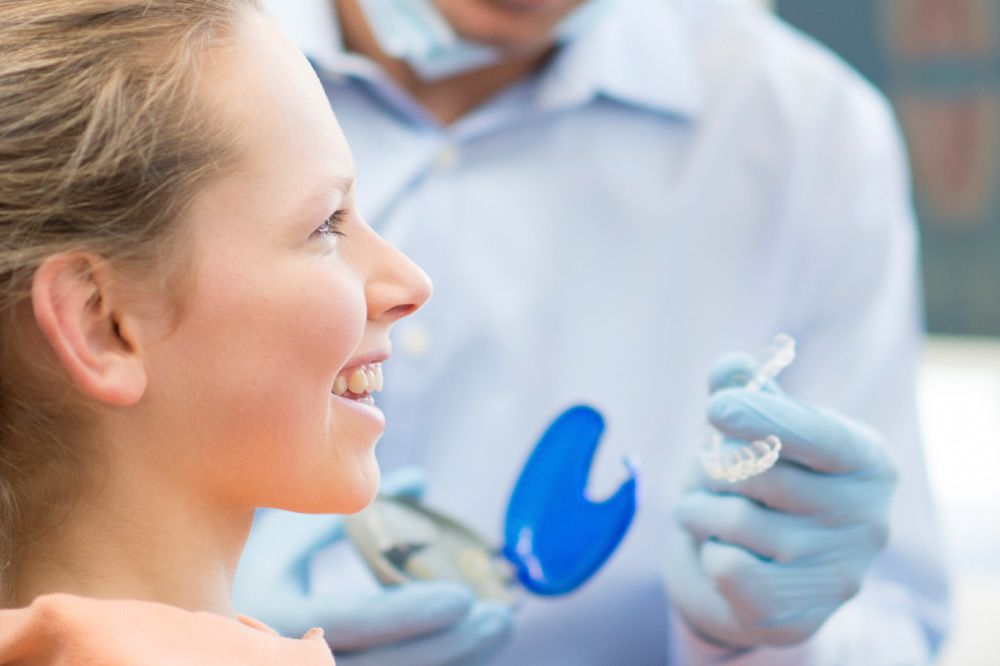 Invisalign® is a revolutionary teeth straightening treatment that gives individuals the opportunity to correct the most common malocclusion problems without relying on braces and the metal wires and brackets that traditional treatment involves. Because Invisalign treatment is more comfortable, discreet, and convenient than other orthodontic techniques, it is widely popular.
Individuals in Queens, NY, Long Island, and the greater NYC, area who are considering Invisalign often have questions about what to expect during treatment. The team of dentists at Astoria Dental Group is happy to prepare patients for the type and frequency of Invisalign appointments they can expect throughout their treatment.
Invisalign Consultation
The first appointment that needs to be scheduled when someone is considering Invisalign treatment is a consultation. A consultation allows our dentists to look closely at the teeth and jaw to determine the type and degree of malocclusion problems that are present.
We take three-dimensional digital images of the teeth to assess if Invisalign will effectively straighten the smile. If a patient is an ideal candidate, we use the digital images to create a treatment plan. The images and treatment details are sent to an Invisalign lab, where the patient's custom aligners will be created.
Starting Treatment
When a patient's personal aligners are complete, they will return to our office again. At this appointment we provide patients with their first several sets of aligner trays. Before sending patients on their way we test the fit of the aligners and go over detailed instructions regarding how and when the aligners need to be worn, and when to switch to the next set of aligners. In most cases, aligners are worn for 20-22 hours a day, and patients progress to a new set of aligners approximately every two weeks.
Follow-up Appointments
Throughout Invisalign treatment, we schedule periodic follow-up appointments. These appointments are important because they allow our dentists to monitor treatment. We look at the position of the teeth and jaw to assess if treatment is progressing as expected.
If adjustments need to be made, we can do so at these appointments. If everything is going smoothly, patients are given their next several sets of aligners and treatment will continue as usual. On average, patients can expect to return to our office for follow-up appointments about every four to six weeks. Since these appointments are just check-ups, they are pretty short, often lasting under 30 minutes.
Completing Treatment
When a patient has progressed through all of their Invisalign aligners, they will return for one final appointment. At this appointment we take scans of the teeth to check the final alignment of the bite. As long as everything is in proper position, this scan will be used to create a retainer for the patient. A retainer is typically worn while a patient sleeps to ensure that the results of Invisalign treatment are maintained.
Contact Astoria Dental Group
If you'd like to learn more about Invisalign treatment, the dentists at Astoria Dental Group would be happy to answer any questions you have. To schedule an appointment with a member of our dental team, send us a message at your earliest convenience, or call our practice at (718) 278-1123.
Related to This