Dental Crowns for Single Tooth Replacement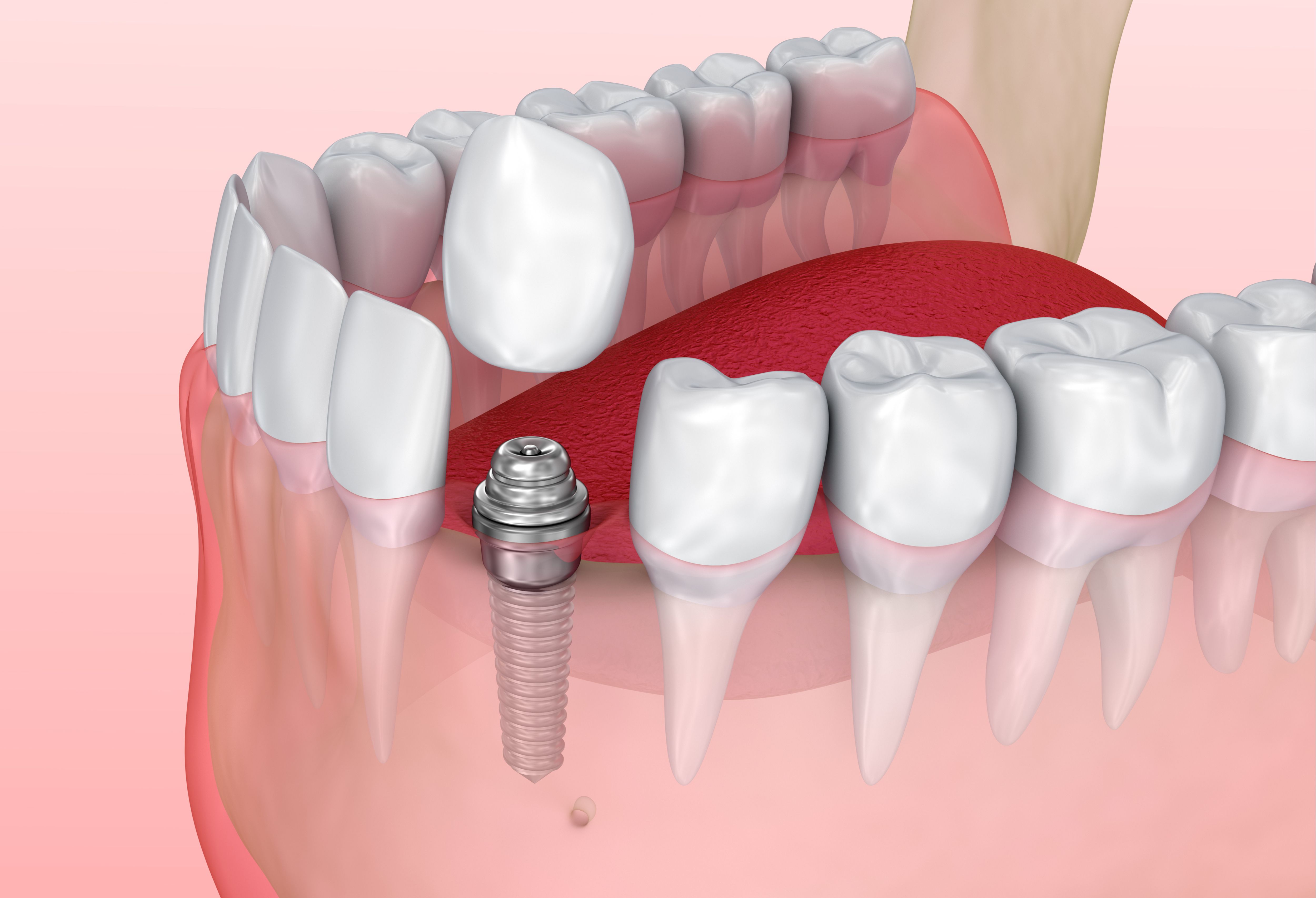 A missing tooth can affect your appearance and compromise your dental function and oral health. At Astoria Dental Group in Queens, NY, we offer a number of teeth replacement options, including implant-supported dental crowns.
Here, our team discusses dental crowns for single tooth replacement and explains how this treatment option can complete and preserve your smile for many years to come.
Why Replace a Single Missing Tooth?
Some patients who suffer the loss of a single tooth wonder if it's worth it to replace it. With the occasional rare exception, we recommend replacing every missing tooth to restore your smile, function, and health.
All elements of your smile work together for proper function. When even one tooth is missing, it can cause a domino effect of issues, including shifting, bruxism, TMJ disorder, and more.
Single Tooth Replacement Options
Today, there are several different options for single tooth replacement. We will discuss the two most common treatments in the sections below.
Traditional Dental Bridges
For several decades, the only permanent replacement option for a single tooth was a conventional dental bridge. This restoration rests on the natural teeth on either side of the space, and an artificial tooth fills in the gap to complete your smile.
In order to place a traditional bridge, some natural tooth structure must be removed. By reducing the adjacent teeth, they can serve as anchors for your restoration.
Implant-supported Crowns
Traditional bridges for single tooth replacement are three-unit restorations. Conversely, an implant-supported crown is a one-unit restoration. An implant-supported crown is connected to a dental implant rather than a natural tooth.
A dental implant is a small threaded post that is placed within the jawbone during a surgical procedure. While the implant replaces the missing tooth root, the crown restores the portion of the tooth visible above the gum line.
Benefits of Implant-supported Crowns
Implant-supported crowns offer a wide range of advantages compared to traditional bridges. Some of the most notable include:
Bone and tissue preservation: Because dental implants mimic natural tooth roots, the jawbone still receives regenerative signals. Therefore, while traditional bridges may result in bone loss over time, implant-supported restorations reduce this risk.
Improved oral health: Traditional bridges require the alteration of natural tooth structure. As a result, the integrity of the adjacent teeth is compromised. Conversely, there is no need to remove tooth enamel when placing a single dental implant and crown. Therefore, patients who choose this option reduce the risk of future oral health problems.
Ease of care: It can be difficult to clean underneath traditional bridges effectively. Often, patients will need to use floss threaders, dental picks, interproximal brushes, or other special tools. However, when you replace a single missing tooth with an implant and crown, you can brush and floss normally.
Contact Astoria Dental Group to Learn More
To find out if you qualify for implant-supported restorations, schedule a consultation at our practice. Contact us online today.
Related to This