Signs Your Dentures Need to Be Replaced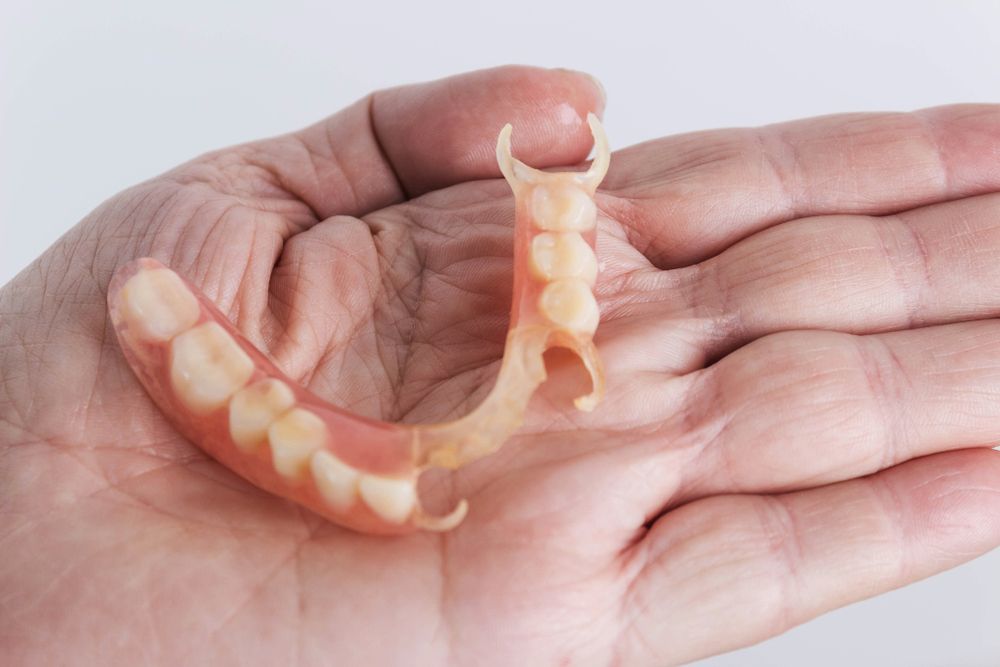 For substantial tooth loss, there are few restorative dentistry treatments more effective than dentures. Dentures fit over the gums to provide a strong and sturdy replacement for multiple missing teeth and even an entire arch of missing teeth. When dentures are in place, a patient is able to chew, eat, and speak comfortably. Dentures also restore the appearance of the smile.
Dentures are strong and durable dental restorations, but patients should understand that they have a limited lifespan. If dentures become damaged, worn, or no longer fit properly, it is important to have them replaced before they cause oral health complications.
Here, the experienced dentists at Astoria Dental Group go over the most common signs your dentures need to be replaced at our Queens, NY practice.
Oral Functions Become Compromised
A well-fit set of dentures should feel a lot like the natural teeth. When dentures are secure, they allow a patient to bite, chew, and speak with ease. Unfortunately, over time, dentures can wear down and the shape of the mouth can change.
When these changes occur, the security of the dentures becomes compromised, which impacts oral functions. If patients notice that oral functions have become more difficult, they should schedule a dental exam to determine if it is time for a new set of dentures.
Dentures Are Slipping Out of Place
Dentures are meant to fit securely. Eating, speaking, and laughing are all normal oral functions that should not cause dentures to become loose. If dentures are slipping or falling out of the mouth on a regular basis, it is a sign that they no longer fit properly.
Ill-fitted dentures should be replaced so that oral functions can be restored without worrying about whether dentures will stay in place.
Dentures No Longer Look or Smell Fresh and Clean
In addition to improving oral strength and functions, dentures are intended to enhance the appearance of the smile. We provide patients with natural-looking dentures that allow patients to feel confident in the appearance of their smile.
Dentures are resistant to dental stains and, with proper cleaning, should look clean and attractive for many years. Unfortunately, over time, dentures do begin to absorb odors and colors from foods and beverages. If the dentures look worn or have a foul odor, it is probably time to consider a replacement.
Dentures Have Been Damaged
Structural damage is a sign that dentures should be replaced. If dentures become chipped, cracked, or fractured, they will no longer be as strong or functional.
In addition, damage creates areas in the dentures where bacteria can hide and multiply. Bacteria is the leading cause of tooth decay, gum disease, and infection, so it is important to replace damaged dentures before they lead to serious oral health problems.
The Patient Is Experiencing Pain or Discomfort
When dentures fit poorly, they place excessive stress on the jaw and facial muscles, especially the temporomandibular joint. Continual strain can lead to discomfort and pain, as well as TMJ disorder.
Patients who are experiencing lock jaw, facial pain, headaches, or ear pain may need a new set of dentures. A well-fit set of dentures will hold the jaw in proper alignment and reduce facial strain and pain.
Contact Us
If you believe that it is time to have your dentures replaced, the experienced dentists at Astoria Dental Group can help. Contact us at your earliest convenience to learn more about dentures replacement, and how a new set of dentures can benefit your smile.
Related to This