Dealing with Tooth Sensitivity After You Get Dental Fillings or Crowns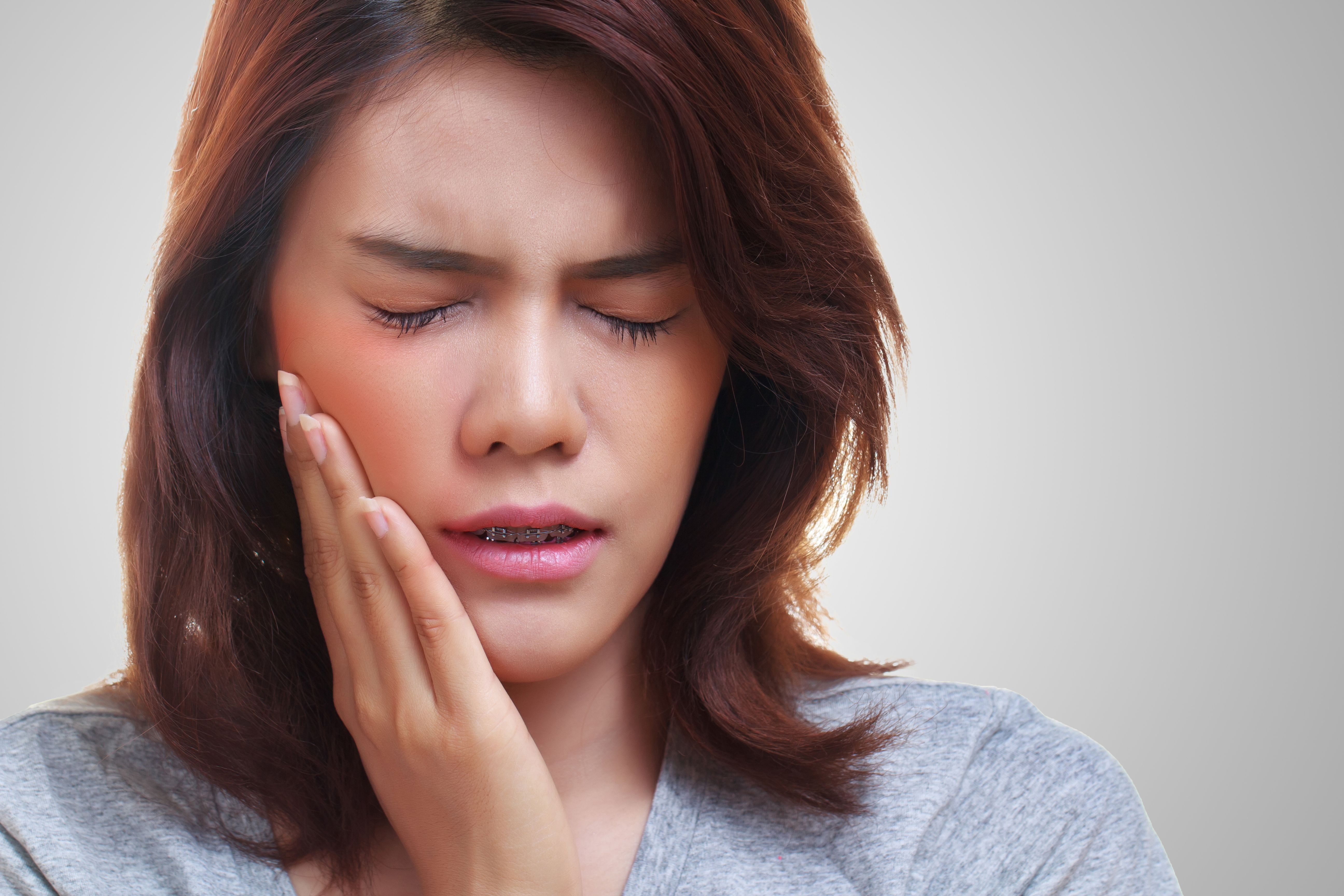 Tooth sensitivity and tooth decay are both rather common problems we deal with here at Astoria Dental Group. Thanks to our advanced and holistic approach to general dentistry, we can typically find a solution for either problem. Yet, and this may be a surprise, sometimes treating tooth decay can lead to an issue with tooth sensitivity.
Let's see why you sometimes experience sensitive teeth after getting a filling or a crown. Before considering why sensitivity happens, let's define what dental fillings and dental crowns are.
About Dental Fillings
Dental fillings are one of the most commonly used dental restorations. These metal or composite restorations are used to address small cavities and small amounts of tooth decay. Chances are, you may have one or two (or three or more) fillings in place right now.
About Dental Crowns
Dental crowns are a type of dental restoration that is used when a tooth is seriously damaged or decayed. Typically a dental crown is the last kind of restoration used, when a filling, an inlay, or an onlay is simply not enough to rebuild the damaged tooth structure. Dental crowns cap a decayed tooth, protecting it from harm and restoring a patient's ability to bite and chew with confidence.
Is Tooth Sensitivity Common After Getting Restorations?
Temporary tooth sensitivity is common after you've had restorative dental work done. In most cases, the sensitivity will abate over the course of a few days as your teeth heal and recover from the procedure. Many people will notice this sensitivity when biting down on foods, or sometimes when having hot or cold food items/beverages.
Reasons for Tooth Sensitivity After Getting a Restoration
One of the most common reasons for tooth sensitivity is the extent of the dental work done and if the dental work affects the dental pulp within a tooth. This can be a major source of discomfort. In other cases, the restoration itself may be poorly fit and placed, causing undue stress on the internal structures of a tooth and causing sensitivity in the process.
Another reason for this happening is teeth grinding. If you grind your teeth and just had a restoration placed, it can cause added stress on the new restoration. Your tooth may be tender enough as it is. The stress of tooth grinding can make it much more severe.
Dealing with Temporary Sensitivity
For temporary issues with tooth sensitivity, the best option for dealing with these issues will typically involve simple dietary and lifestyle changes until the discomfort goes away on its own. For example, it may be helpful to eat softer foods that are lukewarm or room temperature. This avoids any sensitivity that may be caused by pressure on a tooth or hot/cold temperatures. If the tooth sensitivity persists, it's important to speak with a dentist about these matters so the issue can be looked into in greater detail.
Options for Addressing Persisting Tooth Sensitivity
For persistent tooth sensitivity after getting a restoration, there are generally two options to consider. When a restoration is improperly placed and affixed, the ideal option is to replace the dental restoration completely. Another option is to use some sort of orthodontic procedure to improve your dental alignment and prevent teeth grinding linked to malocclusion.
During a consultation, you can learn more about the most ideal treatment options for you and your needs.
Contact the Team at Astoria Dental Group
To learn more about addressing tooth sensitivity and issues related to dental restorations, be sure to contact our cosmetic and restorative dentistry center today. The team at Astoria Dental Group will work with you to enhance the health and beauty of your smile.
Related to This