How DIAGNOdent® Technology Keeps Your Smile Beautiful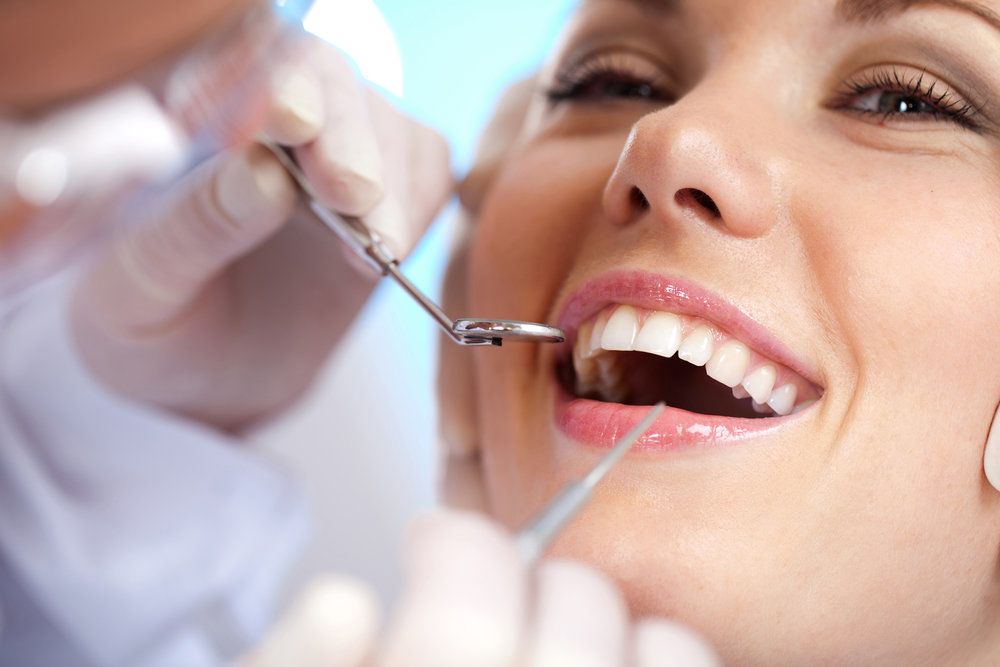 According to the National Institute of Dental and Craniofacial Research, 92 percent of adults between 20 and 64 have suffered from caries at some point. In addition to being uncomfortable and jeopardizing your oral health, cavities can cause damage to your teeth. For this reason, our experienced dentists include decay detection devices as part of our full suite of dental technology. At our Astoria practice, Dr. Degel and Dr. Every-Degel use DIAGNOdent® technology to diagnose and treat caries so we can preserve and enhance your smile. This tool allows us to identify and treat cavities before they become more problematic so you can enjoy a beautiful, healthy smile. Read on to learn more about DIAGNOdent® and how it could help you.
The Aesthetic Consequences of Decay
Of course, our first priority in diagnosing and correcting cavities is preserving your oral health. However, many patients are also concerned about how decay can affect the appearance of their teeth. Cavities result from bacterial acid eroding your enamel, which can cause the following cosmetic concerns:
Small holes in the teeth
Gray, brown, yellow, or black discoloration
Tooth fractures or cracks
White spots or speckles on the teeth
If left untreated, bacteria can spread to other teeth or even infect the gums, which could result in tooth loss. This is why early detection of caries is key to preserving your smile.
How Does DIAGNOdent® Work?
Sometimes, a visual assessment of your teeth isn't enough to determine if you are truly cavity-free. DIAGNOdent® allows us to find small cavities and treat them before they develop further and jeopardize your smile. Undergoing a DIAGNOdent® scan is a simple and minimally invasive process. Your dentist will simply polish your teeth to remove any plaque, tartar, or debris, dry them, and move the small wand around your mouth. The handheld device shines a fluorescent laser beam over your teeth to highlight areas of weakened enamel that are invisible to the naked eye. Based on the way your teeth reflect the fluorescent light, the DIAGNOdent® system also provides a numerical reading of the bacteria on your teeth for even more precise diagnosis. This tool can identify potentially vulnerable areas of your enamel and find tiny cavities hidden in your teeth's nooks and crannies. DIAGNOdent® has a greater than 90 percent accuracy rate in detecting decay.
Cosmetic Cavity Treatments
So you have a decayed tooth: now what? We offer numerous cavity treatments to keep your smile white, bright, and healthy, including:
Fluoride treatments, which may be sufficient to restore your enamel if you have the beginning stages of a cavity as detected by DIAGNOdent®.
Tooth-colored composite fillings to restore your tooth's shape, color, texture, and function. These restorations look more natural than amalgam fillings and are mercury-free.
Dental bonding, which uses a similar material to tooth-colored fillings to seal cracks in your teeth or cover their surfaces to hide any cosmetic imperfections.
Beautiful, sturdy, stain-resistant all-porcelain dental crowns to cover and protect a tooth with more extensive decay damage. In addition to repairing your cavity, your crown will instantly whiten and straighten the affected tooth.
Experience Advanced Dental Technology
We are proud to use some of the latest dental technology to improve your smile at our practice. If you'd like to learn more about DIAGNOdent® or any of our other treatments and services, please contact our office today.
Related to This