Close Gaps and Mask Imperfections with Dental Bonding
Dr. Clifford Degel and Dr. Carmen Every-Degel offer affordable cosmetic dental bonding treatments at their Queens practice. Small gaps and teeth that have been chipped or cracked can be enhanced with a tooth-colored composite resin. In a single appointment, bonding can give you a refreshed, attractive smile. To learn more about dental bonding, schedule your consultation today.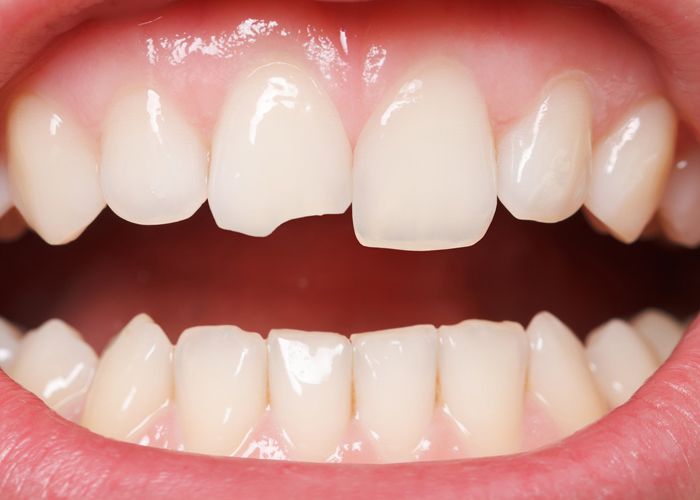 A Simple and Effective Solution
Dental bonding provides a fast, affordable cosmetic solution to fill small gaps and mask minor tooth imperfections. Unlike crowns or veneers that require multiple trips to the dentist and may involve the removal of some tooth enamel, bonding can be completed in a single one-hour session.
During your initial consultation, we will determine whether you are a good candidate for bonding. In some cases, more comprehensive measures like crowns, veneers, or traditional orthodontics may be recommended.
Preparation and Procedure
The entire procedure typically takes between 30 and 60 minutes, with little to no preparation needed. Unless the bonding is being used to fill a decayed tooth following treatment, you will not require an anesthetic. One of our dentists will prepare for the procedure by choosing a composite resin that closely matches your tooth. The tooth will then be slightly etched to roughen the surface, and a conditioning liquid will be applied.
An enhanced, healthier-looking smile can give you a boost of confidence and allow you to smile and laugh with greater ease.
Next, the tooth-colored resin will be applied, shaped, and then hardened with a special light. The final step will involve trimming and polishing the resin to seamlessly blend with your tooth, so that it looks natural against the surrounding teeth. If more than one tooth is being treated, more time may be required, or an additional visit may be scheduled.
Pros and Cons of Dental Bonding
Dental bonding provides patients with several benefits, including:
Aesthetics: The tooth-colored resin will closely resemble your tooth color, and will be shaped to look completely natural.
Convenience: The treatment is quick, affordable, and the bonding can last up to 10 years with proper care.
Comfort: Anesthesia is not usually needed with dental bonding treatments.
Improved self-confidence: An enhanced, healthier-looking smile can give you a boost of confidence and allow you to smile and laugh with greater ease.
Unlike restorations such as crowns or veneers, the composite resin used in dental bonding can become stained. Bonding is resistant to teeth whitening, therefore if it becomes stained, it must be removed and replaced if you wish to brighten your smile. If you are interested in whitening your teeth, we would suggest undergoing your teeth whitening procedure prior to bonding. Additionally, although the composite bonding can last for years, it does not provide the long-lasting durability of veneers.
Maintenance
Following your treatment, you can care for your bonded tooth just as you would your other teeth. Habits such as chewing on pens, ice, and fingernails must be avoided to prevent chips, cracks, and damage. Periodic dental visits should also be scheduled to maintain your refined, healthy smile.
Contact Us Today
If you are seeking a cosmetic procedure to mask minor flaws, and to conceal small gaps or cracks, Drs. Clifford Degel and Carmen Every-Degel of Astoria Dental Group can offer dental bonding, a quick, effective, and affordable treatment. To find out more about dental bonding, contact us today.