Evaluating Prettau® Anterior Candidates
When patients have experienced tooth loss, restoring their smiles becomes more than just a cosmetic procedure. Replacing missing teeth will also restore function to their bites, prevent their natural teeth from shifting, and in the case of dental implants, protect against future bone loss. Patients who are looking to rebuild their smiles with the finest crown and bridge materials often make great Prettau® Anterior candidates. At the Queens dental practice of Dr. Clifford Degel and Dr. Carmen Every-Degel, we are proud to offer patients the very best care possible. If you are missing teeth and would like to learn more about your candidacy for Prettau® Anterior, please contact our office to make an appointment.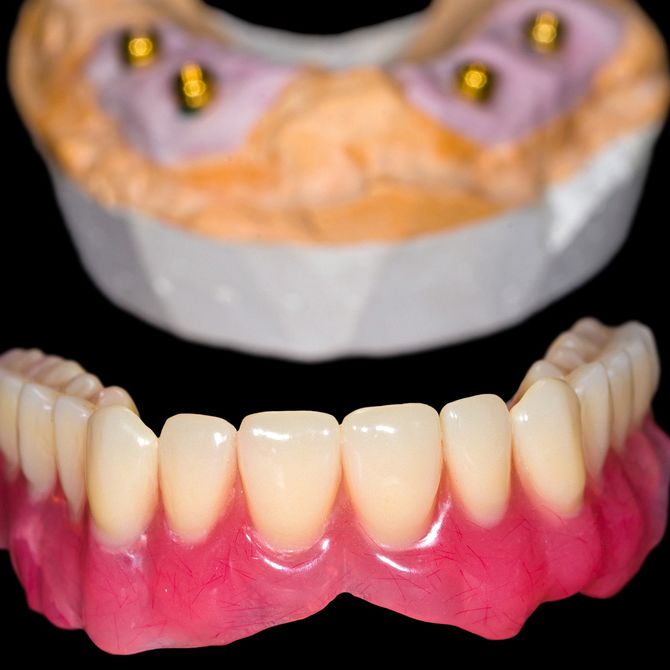 Prettau Anterior Restoration
Determining Your Candidacy
In general, anyone who is interested in restoring their missing teeth can be considered for Prettau® Anterior restorations. Patients will need to be in good overall health and have a healthy mouth free from periodontal disease before they can begin any restorative treatment. For crowns and bridges that will be attached to dental implants, you will need to have sufficient bone structure to support the implant. Some patients will require a bone graft or sinus lift procedure before having the implants placed. For traditional crowns and bridges that use the existing teeth for support, you will need to have some minor preparatory work done before placing the restoration. One of our doctors will help you determine which type of restoration is best-suited for your needs.
Why Choose Prettau® Anterior?
In addition to missing teeth, good candidates are interested in choosing a long-lasting, natural-looking solution to restore their oral health. Many patients are familiar with the Prettau® Bridge full arch restoration. This prosthetic device revolutionized implant-supported dentures due to its improved strength and aesthetic appeal. Prettau® Anterior restorations are made from this same remarkable material and can be used to replace individual teeth.
Prettau® zirconia reflects light in the same way as natural teeth do, and it has similar translucent properties that provide an incredibly lifelike appearance. Our skilled technicians can color match your Prettau® restoration to the shade of your natural teeth for a seamless integration into your smile.
Additionally, restorations made from Prettau® zirconia are extremely strong and durable. Prettau® Anterior crowns and bridges will not break, chip, crack, or stain over time. With proper care, your restorations will last for years without the need to replace them like you might need to with other materials. Prettau® Anterior restorations are non-abrasive to the surrounding structures within your mouth, meaning they will not cause any damage to your natural teeth and gums that they come into contact with.
Schedule a Consultation
For the right patients, dental restorations made from Prettau® zirconia are widely regarded as the best method for replacing missing teeth. If you have experienced tooth loss and would like to learn more about restoring your smile with this incredible product, please contact our office to schedule a consultation with one of our doctors. We look forward to meeting with you.