Oral Conscious Sedation: Helping Patients Relax in the Dentist's Chair
If you suffer from dental anxiety, you are not alone. Many patients anxiety when faced with a trip to the dentist. For some, this fear can be so extreme that they avoid even the most routine procedures. This procrastination can ultimately result in a cascade of dental issues that become increasingly more serious and require extensive treatments.
At Astoria Dental Group, Drs. Clifford Degel and Carmen Every-Degel understand how debilitating this anxiety can be. To help anxious patients relax under their care, they offer oral conscious sedation at their practice in Queens. Contact us to learn more about sedation dentistry and how it can help you.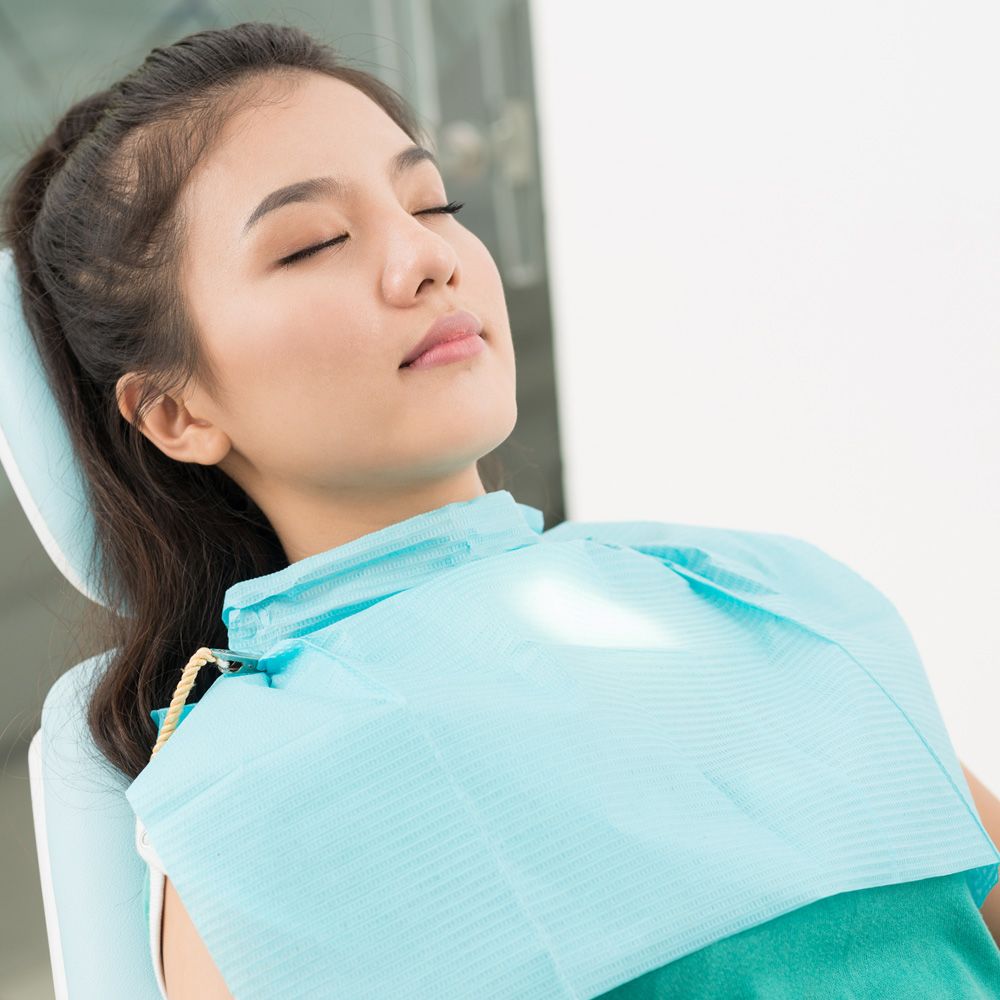 What is Oral Conscious Sedation?
Along with inhalation and intravenous sedation, oral conscious sedation can help you relax during your dental procedure. Typically, oral conscious sedation is administered in the form of a sedative pill to help you achieve deep relaxation. Your dosage will be determined based on your weight, the length of the procedure, and your medical history. Some medications may be taken the night before, as well as again the day of the procedure. During your treatment, your dentist may administer additional sedatives as needed.
The Effects of Oral Conscious Sedation
Although you are still awake, you will be deeply relaxed and experience no anxiety during the procedure. In fact, most patients treated under oral conscious sedation have no memory of the procedure whatsoever. However, you will still be able to respond to questions during treatment. It is important to have a friend or family member drive you to and from your appointment. Patients usually feel groggy as the effects of the sedation subside. You should plan to spend the rest of the day relaxing at home.
Advantages of Oral Conscious Sedation
Oral conscious sedation has many advantages that make it a popular solution for patients who experience dental anxiety:
It is easy to administer.
Oral conscious sedation requires no needles.
It has an amnesiac effect.
It is safely tolerated by most patients.
This solution is less expensive than intravenous sedation.
Sedation can provide the added benefit of making your care more efficient, since it is easier to treat a relaxed patient. In some cases, your dentist may recommend sedation if you are undergoing an extensive treatment that requires sitting for a long period, such as a full mouth reconstruction. Other candidates for oral conscious sedation include patients who have a sensitive gag reflex, or those who suffer from conditions such as arthritis that make it difficult to sit for long periods of time. During your initial consultation, we encourage you to be frank about any anxiety or other concerns so that we can make your experience as comfortable as possible.
Contact Us
If you have put off undergoing the dental procedures you need because of anxiety, extreme sensitivity to dental treatment, or other factors, contact our offices to schedule your appointment today. Our friendly and professional staff are more than happy to discuss how oral conscious sedation and other solutions can help you feel comfortable and relaxed during your dental procedure.