Inlays and Onlays Offer a Conservative Restorative Solution
When left untreated, tooth decay can present a long-term danger to your oral health. We can typically restore a tooth with a basic dental filling after removing a small amount of decay. However, in cases of more extensive decay, a filling may not be adequate, while a dental crown would be excessive. Drs. Clifford Degel and Carmen Every-Degel offer inlays and onlays at their ​practice in Queens as an effective solution in these situations.
Inlays and onlays combine the durability of crowns with the affordability of fillings to restore the beauty and strength of a patient's smile. Contact us today to learn more about inlays and onlays.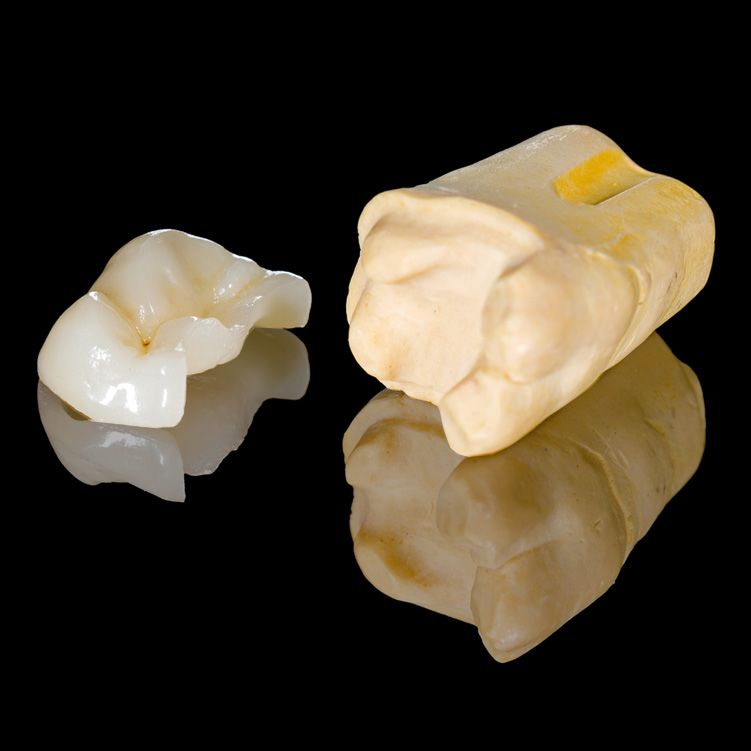 Inlays vs. Onlays
Inlays and onlays are restorative dentistry treatments used to repair moderate damage to the back teeth after treatment for decay. Inlays cover the chewing surfaces of a tooth, while onlays extend beyond the pointed cusps and down the sides of a tooth.
What to Expect During Your Procedure
Placing an inlay or onlay typically requires two appointments. During the first visit, your dentist will administer local anesthetic to keep you comfortable before removing any areas of decay from the damaged tooth. Once the tooth has been thoroughly cleaned, your dentist will take an impression of your bite, which will be used to create your restoration at our in-house laboratory. If necessary, you may receive a temporary restoration to protect the tooth from further damage while the permanent one is being created.
Our inlays and onlays are created using tooth-colored materials in order to blend flawlessly with surrounding teeth.
During your second appointment, your dentist will thoroughly clean and prepare the tooth. Using a strong, glue-like material called dental resin, he or she will then bond the permanent restoration in place. Your dentist will make any necessary adjustments to ensure a comfortable and functional fit, and you will be able to return to your normal daily routine without any downtime for recovery.
Benefits
Inlays and onlays offer a number of advantages, including:
Preservation of tooth structure: Although crowns can repair greater damage, dentists typically need to remove a considerable amount of enamel to fit the cap-like restoration. Inlays and onlays allow for minimal removal of a tooth's structure.
Aesthetic appeal: Our inlays and onlays are created using tooth-colored materials in order to blend flawlessly with surrounding teeth.
Functionality: Damage or decay to a tooth, particularly the molars, can leave your bite uneven and weakened. Inlays and onlays can restore functionality by evening out the bite surfaces of your teeth.
A customized fit: Because your inlay or onlay is tailored to your precise needs, it will fit comfortably and securely.
Added durability: Inlays and onlays can last for up to ten years with attentive dental care.
Contact Us Today
Our team at Astoria Dental Group understands that no two smiles are alike, and our specialists strive to customize care based on each patient's unique needs. If you are interested in the restorative benefits of inlays and onlays, contact us today to set up an appointment.