How Long Does Teeth Whitening Last?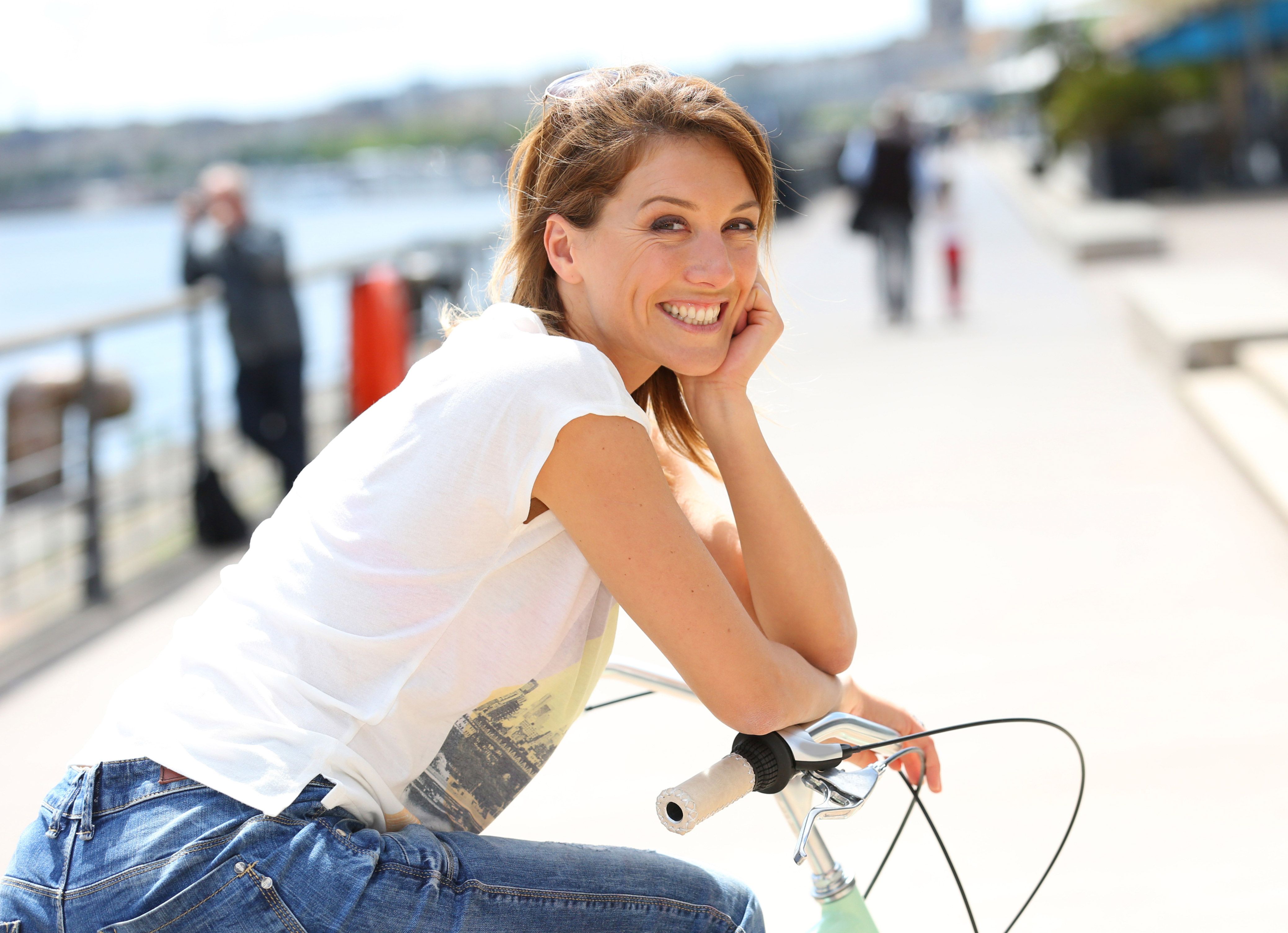 Tooth discoloration and dental stains can compromise the appearance of an otherwise attractive smile. Teeth whitening treatment minimizes surface stains and brightens the smile by several shades. Teeth whitening is one of the fastest and most affordable ways to enhance the smile.
Individuals from Queens, NY, Long Island, NY, and NYC, who are considering teeth whitening at Astoria Dental Group often ask, "how long does teeth whitening last?" Our dentists prepare patients for what to expect during teeth whitening treatment, how long whitening results may last, and what they can do to prolong treatment results.
Teeth Whitening Procedure
Our dentists offer two methods of in-office teeth whitening, Zoom!® and BriteSmile®. Both teeth whitening techniques use hydrogen peroxide gel to reduce dental stains and improve tooth color.
During teeth whitening treatment, a dentist applies hydrogen peroxide gel directly to the teeth, being careful to avoid the gums and other oral tissues. We place a special blue spectrum light over the teeth to activate the bleaching agents in the whitening gel. The light is directed at the teeth for 15 minutes. After the 15-minute cycle, we apply a new layer of whitening gel and repeat the process. Teeth whitening treatment involves three of these 15-minute cycles. The entire procedure is completed in just under an hour, making it easy to fit into a workday lunch break.
Teeth Whitening Results
Teeth whitening brightens the teeth by up to 14 shades. Results vary for each patient. Treatment results depend on factors such as the type of teeth whitening product (professional teeth whitening vs. over-the-counter products), the extent of discoloration, and the natural color of the patient's teeth.
Many patients are eager to learn how long teeth whitening results can last. The length of teeth whitening results also varies for each patient. Some patients develop new discoloration or dental stains in as little as six months after teeth whitening treatment. However, with good oral hygiene habits and proper aftercare practices, teeth whitening results can last for years.
Prolonging Teeth Whitening Results
Good oral hygiene habits and healthy dental practices are the best way to prolong teeth whitening results. We recommend these tips following teeth whitening treatment at our dental practice:
Avoid acid-based foods and beverages (soda, coffee, wine, citrus fruits, etc.) for the first 48 hours after teeth whitening
Refrain from using tobacco products for at least 48 hours after treatment (we strongly urge patients to quit this unhealthy habit for good)
Brush the teeth at least twice a day and floss daily
Limit consumption of deeply staining foods and beverages
Brush the teeth or rinse the mouth with water (if brushing is not possible) after consuming staining foods and beverages
Schedule biannual dental exams and cleanings
Consider touch-up teeth whitening treatments every six months to a year
Contact Our Dental Practice
If you are dissatisfied with your smile due to discoloration or dental stains, teeth whitening can help you achieve the bright white teeth you desire. To learn more about the teeth whitening treatments offered at Astoria Dental Group, call (718) 278-1123 at your earliest convenience or send us a message online.
Related to This