Are You a Dental Bridge Candidate?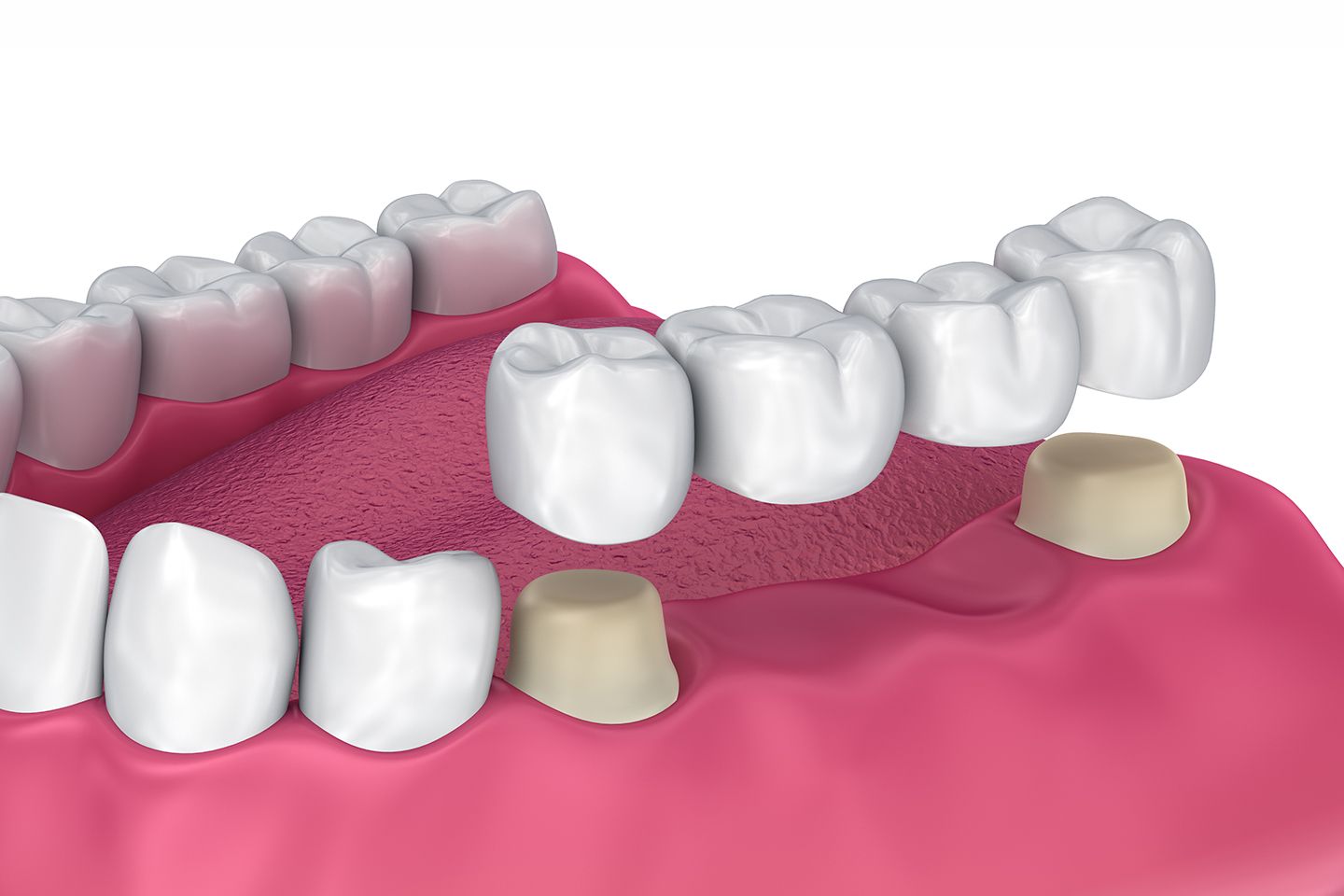 Tooth loss leaves gaps in the smile that can cause embarrassment and make it difficult to eat. Dental bridges are tooth restorations that can boost confidence and improve comfort by closing gaps caused by tooth loss and restoring dental function.
At Astoria Dental Group, Drs. Carmen Every Degel and Clifford Degel restore the smiles of dental bridge candidates throughout Queens, NY, Long Island, and NYC. To find out if you're a candidate, we welcome you to schedule a consultation.
About Dental Bridges
A dental bridge is a type of dental restoration used to replace missing teeth. Each dental bridge is custom-made and consists of two dental crowns with one or more artificial teeth between them. The crowns hold the artificial teeth in place because they are secured to two existing teeth.
Dental bridges are a fast and effective option for replacing teeth and restoring the smile, making them a popular choice in the treatment of tooth loss.
Many People Are Good Candidates for Dental Bridges
Dental bridges are a natural feeling solution for the replacement of missing teeth. They restore both the appearance and health of the smile. Many people are excellent candidates for dental bridges.
The following are some key factors when considering candidacy for dental bridges.
Missing One or Several Teeth
Each dental bridge can replace one and sometimes as many as four teeth. Accordingly, candidates for dental bridges should be missing one or more teeth but not so many that they require a full set of dentures.
Have Two Healthy Teeth to Support the Dental Bridge
In order to anchor a dental bridge in the mouth, candidates need to have two healthy teeth on both sides of the gap caused by their tooth loss.
These teeth should be free of significant tooth decay or other damage. For example, teeth that have had root canal therapy or need root canal therapy are not ideal as they may be too weak to support the dental bridge.
However, dental bridges can be attached to dental implants, which are artificial tooth roots placed into the jawbone. Some people without enough healthy teeth for dental bridge attachment may have dental implants placed to anchor a dental bridge in place.
Unable to Undergo Dental Implant Treatment
Dental implants are an option for the replacement of missing teeth but surgery is required to place the implant within the jaw. Because surgery is required, not all people can receive dental implants and some people would rather not undergo a surgical procedure to replace their teeth.
Those who can't undergo dental implant surgery or prefer not to are often good candidates for dental bridge treatment.
Unhappy with Tooth Loss
Tooth loss can impact your quality of life, making it difficult to eat and embarrassing to smile. Those who are unhappy with their tooth loss and want to improve their oral health can benefit from dental bridge treatment.
Find Out if You're a Candidate
If you are missing one or several teeth, you may be a good candidate for a dental bridge. To find out if you're a candidate or to discuss other dental needs, please call (718) 278-1123 to send a message.
Related to This