Tooth Pain in Cold Weather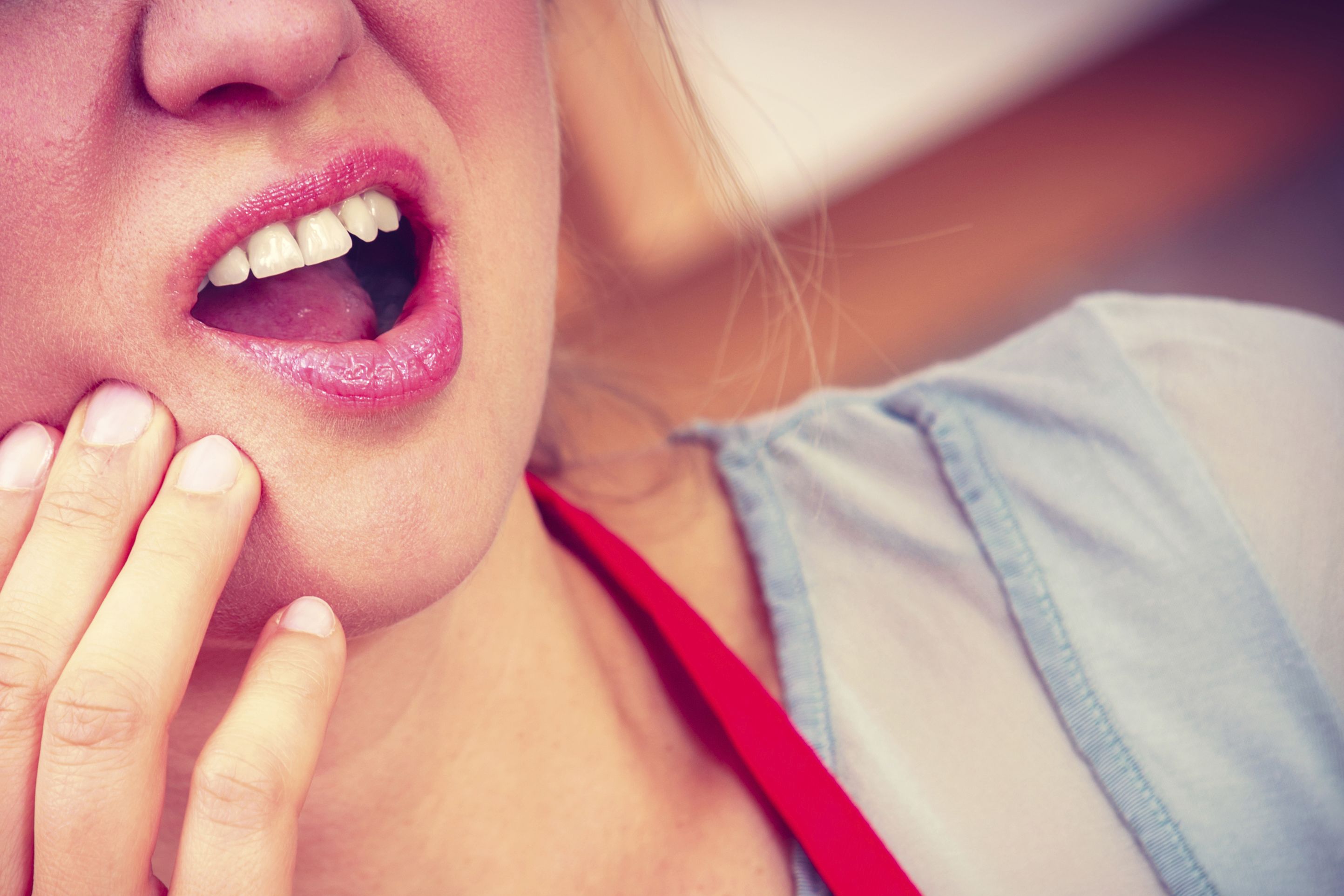 Many people suffer from tooth sensitivity or sudden shooting pain when they are having hot or cold foods and beverages. This type of tooth pain is not just limited to the foods and beverages a person consumes. Anytime the teeth are exposed to extreme temperatures, pain or sensitivity may develop, even in cold weather.
The experienced dentists at Astoria dental group are happy to help patients from Queens, NY, Long Island, and NYC, explore what causes tooth pain in cold weather. We can create an appropriate dental treatment plan that will restore oral comfort.
Why Are My Teeth More Sensitive In Cold Weather?
To truly explain why the teeth may be more sensitive in cold weather, we must first go over the structure of the tooth. Each tooth is made up of a core of extremely sensitive nerves and tissues. This core is surrounded by a layer of dentin. Dentin is a semi-soft porous material that is full of sensitive nerve endings. Surrounding the dentin is a hard layer of tooth enamel. Enamel makes up the protective outermost layer of the tooth.
When the teeth are exposed to hot temperatures, they expand. When they are exposed to cold temperatures, they contract. Over time, this expansion and contraction can lead to small cracks or fissures. When the teeth contract in cold weather, it can cause these small cracks to open further, exposing the more sensitive underlying layer of the teeth.
If someone suffers from other dental or periodontal issues, sensitivity is likely to be even greater, making tooth pain likely.
Avoiding Tooth Pain in Cold Weather
If you experience toothaches in cold weather, or suffer from sensitivity when having cold foods and beverages, there are several things you can do to avoid or minimize discomfort.
Practice good oral hygiene habits, including regular brushing and flossing
Use a soft-bristled toothbrush and avoid excess force when brushing
Schedule dental exams and cleanings every six months
Undergo recommended restorative dentistry treatment to address problems affecting the teeth and gums
If cracks are related to teeth grinding, try wearing a custom mouth guard
Avoid bad habits, such as nail biting and using the teeth as tools
Limit foods and beverages that are highly acidic
Wrap a scarf around your neck and mouth in cold weather to minimize exposure to the cold air
Treating Dental Conditions That Cause Tooth Pain
The most effective way for people to avoid tooth pain in cold weather is to treat the oral health problems that are causing increased sensitivity. Increased sensitivity is most often related to dental cracks, tooth decay, or gum disease.
Depending on what is most responsible for tooth pain in cold weather, our dentists may recommend restorative dentistry treatments such as:
Dental fillings
Inlays and onlays
Dental crowns
Dental bonding
Root canal therapy
Periodontal treatment
Contact Our Dentists
No one should suffer through toothaches in the cold winter months. If you experience seasonal tooth pain and would like to know what the experienced dentists at Astoria Dental Group can do to help, we encourage you to get in touch. Send us a message online at your earliest convenience, or call us at (718) 278-1123.
Related to This