Tips to Avoid the Top Causes of Dental Implant Failure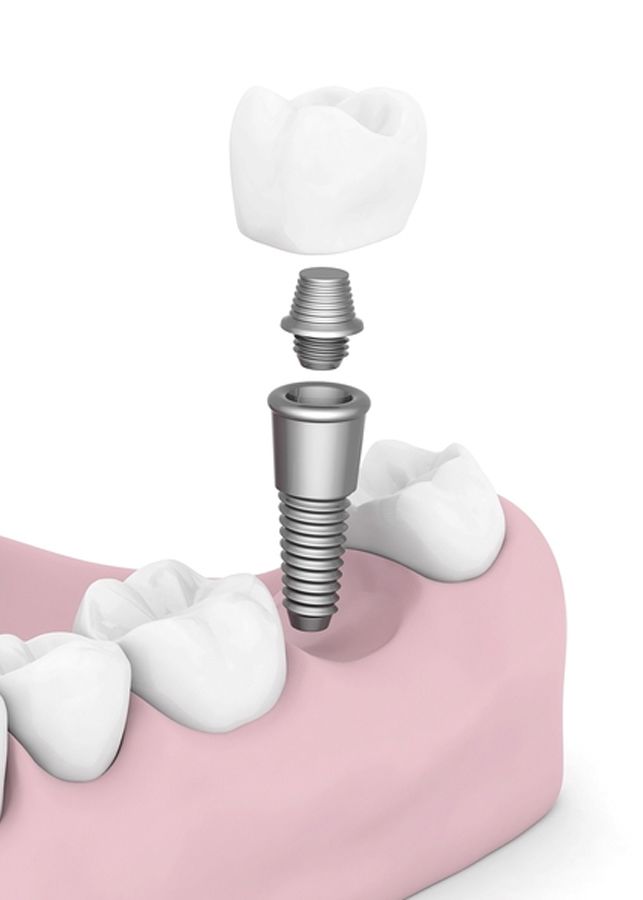 Advances in dental technology have made dental implant placement reliable and safe. Dental implants enjoy a 98 percent success rate. A successful implant placement should not be taken for granted, though. Patients have an important role to play in ensuring that the implant's supportive tissues remain healthy for a lifetime.
Following your dental implant placement at Astoria Dental Group, you will be given advice on how to maintain your implants. Our state-of-the-art dental practice delivers comfortable and convenient services to patients in Queens, NY, Long Island, NY, and all of NYC.
Top Causes of Dental Implant Failure
During your consultation and exam at Astoria Dental Group, one of our doctors will screen you for dental implant failure risk factors. Implants have been used for decades, and continuous research has determined the leading risk factors for implant failure. In the months and years following your implant placement, keep these important factors in mind.
Periodontitis
Gum disease can lead to multiple problems that can increase your risk of dental implant failure. Gingivitis and periodontitis can cause gum recession, which can leave your implant exposed. The loss of supportive tissue also leaves your implant weaker and less stable. Gum disease is also linked to jawbone loss.
Peri-implantitis is a destructive inflammatory condition that can damage the soft tissue and bone that surrounds your implant. One known precursor to peri-implantitis is peri-implant mucositis, which causes inflammation of the gum tissue but no bone loss.
The best way to prevent gum disease, peri-implantitis, or peri-implant mucositis is through good oral hygiene habits and regular dental visits for cleanings and exams. Plaque can build on the surfaces around your implants. Brushing thoroughly with a soft-bristled toothbrush can reduce your risk of gum disease.
Smoking
Nicotine is known to cause restricted blood flow, which can impede healing following implant placement. This is one reason why patients are asked to cease using tobacco products for a set period of time before and after their surgery. Smoking is also linked with lower bone density, including jawbone density. Given the many health problems associated with tobacco use, the best bet for reducing your risk of implant failure is to quit smoking altogether.
Medical Conditions
Many conditions and diseases can complicate healing or lead to dental implant failure. Autoimmune diseases may affect healing while osteoporosis can lead to deterioration of bone structures that support implants. Before you can gain candidacy for dental implant placement at our dental practice, we will discuss all the medications you take and any health conditions that you may have.
Medications and conditions are not always barriers to gaining candidacy, but it is best to have a clear understanding of potential risk factors.
An Inexperienced Surgeon
Patients should always research dental or surgical centers before deciding on which doctor to use for dental implant placement. Our doctors pursue ongoing education to stay abreast of the latest techniques being used today. We offer advanced options like the Prettau® Zirconia restoration. In addition, we have an on-site dental laboratory.
Schedule Your Dental Implant Consultation Today
Dental implants are incredibly safe and reliable, especially when they are placed by one of our experienced doctors. To schedule your dental implant consultation, please contact our office online or call (718) 557-9366. We serve patients in Queens, Long Island, and NYC.
Related to This