Fluoride Treatments for Children: Cavity Prevention Benefits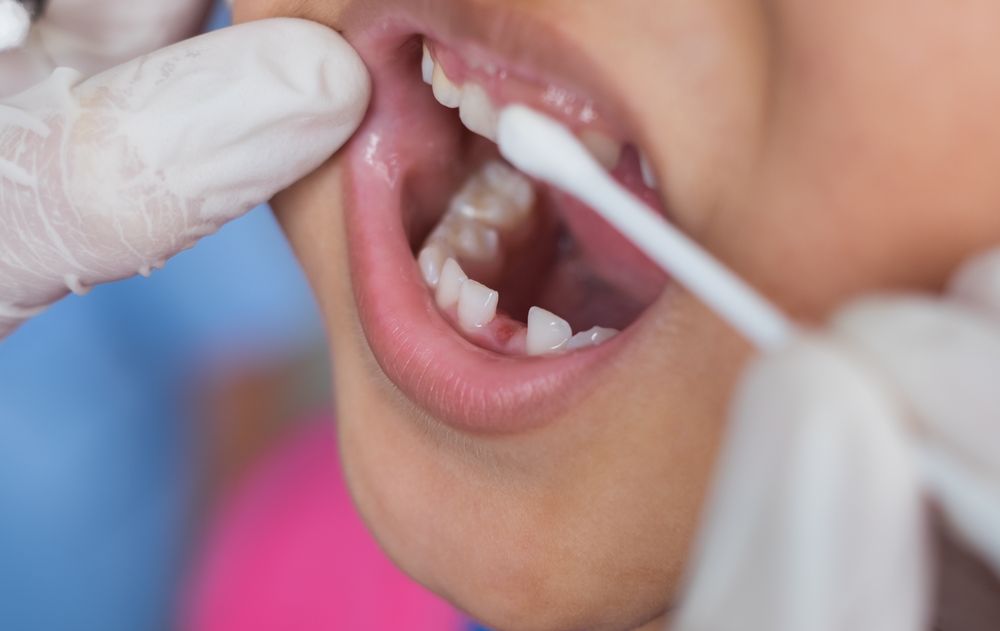 Fluoride is a mineral that can be found in plenty of foods as well as in drinking water. Fluoride helps increase the strength of your teeth, which makes them more resilient against acidic erosion and cavities. Fluoride is a key part of the remineralization process. This process means that the saliva helps minerals refortify your tooth enamel, which helps keep your teeth health.
Fluoride treatments play a major part of our approach to preventive dentistry at our Queens, NY practice. Let's cover some of the basics of fluoride treatment and how it can help prevent cavities in children and give them a better smile many years down the road.
Why Fluoride Is So Important for Children
At an early age, children are likely to develop cavities given poor oral hygiene practices and a love of sugary treats. Fluoride helps create a barrier of protection for a child's teeth, which helps with the fight against cavities. If children can avoid getting cavities and needing fillings, they can maintain more of their natural tooth structure, which is better for their dental health in the long run.
Professional Fluoride Treatments in the Office
In-office fluoride treatments are administered every six months as part of a regular dental visit. The fluoride can come in gel, foam, or varnish form. Dentists apply this fluoride gel to the patient's teeth for about a minute or so at the end of the visit. They then spit out any fluoride residue in their mouth.
Once the treatment is completed, patients should avoid eating for about 30 minutes or so in order for the fluoride to get into their teeth properly and help strengthen the tooth enamel.
At-Home Use of Fluoride Supplements
In addition to professional fluoride treatment in the office, young patients may also be instructed to take prescription fluoride supplements. These help fortify the teeth from the inside, and can make a difference in children who may be more prone to cavities.
It's important that any fluoride supplements be taken as directed. Patients should never exceed the dosage on the label. Doing so can lead to fluorosis, which causes tooth discoloration and even damage to a tooth.
The Benefits of Fluoride Treatments
The more natural tooth structure a person can maintain, the better their dental health will be in the future. By preventing cavities early on, your child is more likely to have a healthy and beautiful smile much later in life, with less risk of major tooth decay, root canal infections, and tooth loss.
Discussing Fluoride with an Experienced Dentist
We know that the use of fluoride is a concern with some parents given the risk of fluorosis and other health concerns. If you wonder about fluoride treatments as well as fluoride in dental products and food items, we can discuss these matters with you in more detail. We can give you the information you need to understand the benefits of these treatments and why they are ideal for your child's health.
Learn More About Pediatric Dental Care
To learn more about fluoride treatments and how they can help fight cavities and improve your dental wellness, be sure to contact the team at Astoria Dental Group. Our dentists are here to help.
Related to This