Invisalign® Express: Faster Invisible Orthodontics Results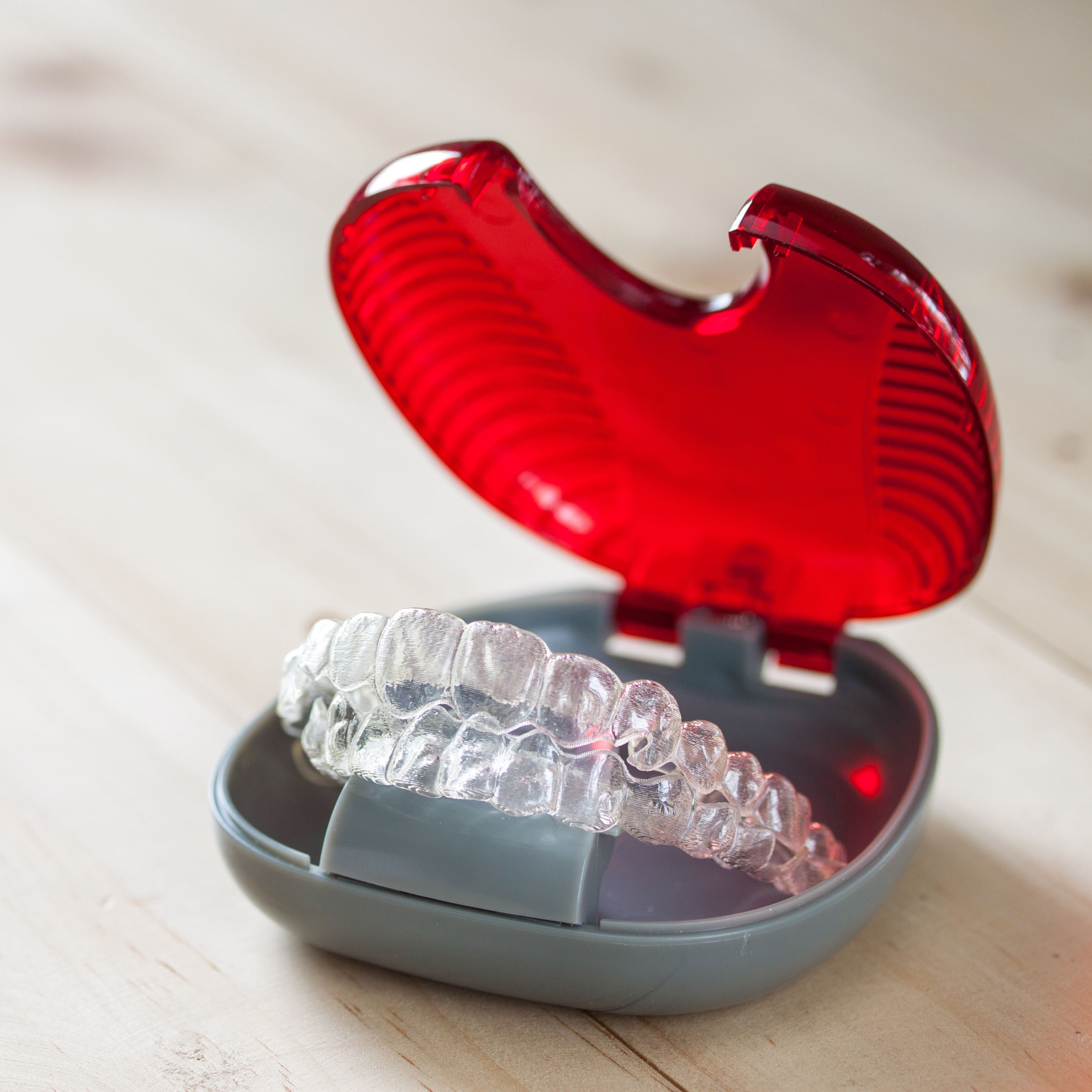 Here at Astoria Dental Group, Invisalign® has proven extremely popular among our patients. This alternative to traditional braces uses clear plastic aligner trays rather than brackets and wires to straighten out crooked teeth. Adults and teens in Queens, NY can benefit from Invisalign®.
Over the years, Invisalign® has continued to evolve in order to meet the changing needs of patients. Because of this, Invisalign® now offers Invisalign® Express, a faster-acting form Invisalign® that is ideal for people with very minor issues with tooth misalignment.
About Invisalign® Express
Invisalign® Express refers to a faster form of Invisalign® treatment. Thanks to Invisalign® Express, patients can have straight and beautiful smiles in just a fraction of the time it takes to perform a full orthodontic procedure.
How Invisalign® Express Works
Invisalign® Express works just like normal Invisalign®, which means patients experience all of the benefits of convenience associated with invisible orthodontics.
Patients have a series of computer-created aligner trays made for them. These clear trays are worn on the teeth at all times save for when eating, drinking, or cleaning the teeth. This comes out to an average of 22 hours a day.
Every two weeks, a patient will replace their current Invisalign® Express aligner with the next aligner in the sequence. Gradually over the course of a few months, the aligner trays will shift the patient's teeth into a healthier, more ideal position. It's as simple as that.
How Fast Is Invisalign® Express?
Invisalign® Express works much quicker than regular orthodontic treatment. Patients may need as few as 10 aligner trays in order to achieve fine results. By comparison, traditional Invisalign® treatment may require 20 to 30 aligners by the end of treatment.
Invisalign® Express Costs Less Than Normal Invisalign®
Since Invisalign® Express uses fewer aligner trays than traditional Invisalign®, the overall cost of treatment is lower. That means patients can save time and money by undergoing this fast form of invisible orthodontics.
Who Is a Good Candidate for Invisalign® Express?
As you might have guessed, only select patients will be ideal fits for Invisalign® Express. The following strict criteria must be met by prospective patients:
Minimal rotation of the patient's front teeth
Less than 1.5 mm of expansion required for each dental arch
Less than 2 mm of crowding or spacing issues per dental arch
Less than 2mm of midline correction required
During the consultation process, we will be more than happy to address all of your questions and concerns when it comes to Invisalign® Express treatment. We'll also be sure to discuss alternatives to Invisalign® Express if you do not meet the criteria noted above.
The Results of Invisalign® Express
The results of Invisalign® Express can be rather dramatic. Patients with minor spacing, crowding, and crookedness issues experience much straighter teeth thanks to treatment. This can have benefits for a patient's general self-esteem and dental health. Patients will feel more confident about showing their smile around others.
Learn More About Invisalign® Express
To learn more about Invisalign® Express, we encourage you to contact the dentists of Astoria Dental Group. We look forward to your visit and discussing your ideal orthodontic treatment options with you in more detail.
Related to This