Invisalign® for Teens: Customized Treatment for Subtle, Effective Care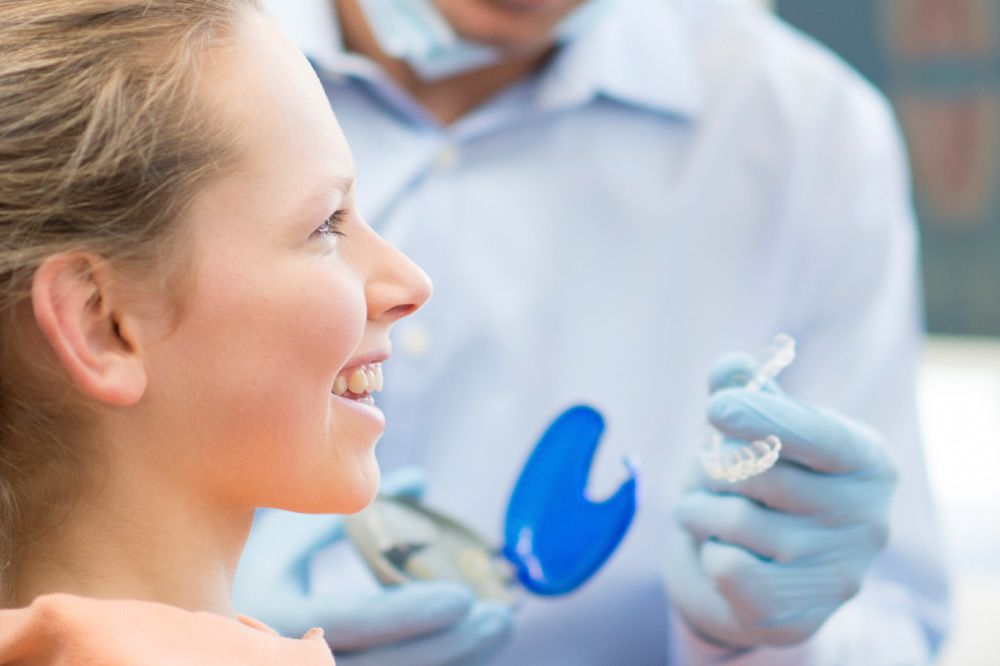 As the parent of a teen, you know that these years of adolescence are never easy. Your child is discovering his or her own identity and struggling with the problems of self-acceptance. If he or she is also suffering from dental misalignment, the strain may be even greater. The idea of wearing braces may be extremely distressing, particularly for older teens who are nearing the end of high school.
Fortunately, at our Queens, NY, office, we proudly offer Invisalign specifically tailored for teens. The treatment works just like traditional Invisalign and uses transparent aligners to straighten teeth. However, Invisalign Teen has a few minor tweaks that make it particularly suitable for younger patients.
Is Your Teen a Candidate for Invisalign?
Until recently, Invisalign was really appropriate only for patients with cosmetic alignment issues. Nowadays, however, the treatment is also a good fit for those with overall bite imbalance. Therefore, clear aligners may be appropriate for your teen if he or she struggles with:
Gapped teeth
Overlapping teeth
Turned or tipped teeth
An overbite
An underbite
A crossbite
An open bite
When assessing your teen's candidacy, it is also important to consider his or her maturity level. Invisalign trays are removable, so they require a certain degree of personal responsibility. If your child is likely to forget to wear the aligners, traditional braces are probably a better option.
Invisalign vs. Invisalign Teen
Invisalign and Invisalign Teen are nearly identical in the way that they function. Both use clear aligners to put slight pressure on teeth, gradually causing them to shift. In both cases, patients typically switch to the next aligner in the series every two weeks. Treatment timelines are different for everyone, but the process usually takes the same amount of time as traditional braces.
While we recommend Invisalign for more mature teens, we also recognize that, at this age, your child may need a little extra help. That is why Invisalign Teen comes with a free replacement aligner in case your child misplaces one. Furthermore, each aligner has special blue dots, which will only appear when it is time to switch to a new tray. Thus, your teen can take charge of his or her treatment.
The Advantages of Invisalign Teen
If your child needs orthodontic care, there are a number of reasons to consider Invisalign over standard braces. The most obvious benefit is that the aligners are almost invisible. This is tremendously important for high schoolers that may already feel self-conscious about their appearances. With Invisalign, they can enjoy straighter, more beautiful teeth. However, their braces will not affect their appearance in school photos, at prom, or in the school play.
Another major benefit is that Invisalign trays are removable. It is important to wear them 20 to 22 hours a day, but patients can take them out to eat. That way, your child will not have any restrictions on his or her diet. Furthermore, it will be easier to brush and floss thoroughly. Plus, your teen can take the aligners out for select occasions, an important benefit for those who play instruments or have similar hobbies.
On a related note, the smooth surface of the aligners makes Invisalign a great choice for athletes. Metal braces can cause immense discomfort if your teen receives a facial blow on the football field or basketball court. On the other hand, Invisalign should not cause any additional damage.
Finally, Invisalign is a more convenient option for today's busy teens. With school, sports, dance classes, and volunteering, students have better things to do than visit the dentist. Clear aligners require fewer visits to our office than regular braces. With Invisalign, he or she will typically only need to come in every six weeks or so.
Schedule an Appointment for Your Teen
To schedule your child's orthodontic consultation, contact our office today. We will assess his or her oral health, as well as lifestyle and personality. Then we will make an honest recommendation that is truly in your teen's best interests.
Related to This